Displaying items by tag: Brian De Palma
Tuesday, 17 July 2018 16:30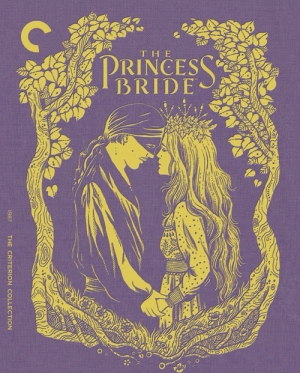 All right, today's post was meant to go live yesterday, but we had some server glitches and crashed that took us offline for a while. As such, we're playing catch up a little bit today. But we've expanded the post with today's news and reviews so. So here we go…
First up, Tim Salmons has turned in his thoughts on Vincent Ward's Vigil, now available in a new Special Edition Blu-ray from Arrow Video, as well as Scream Factory's In the Mouth of Madness: Collector's Edition. Also, David Steigman has taken a look at on Arrow's The Case of the Scorpion's Tale: Special Edition on Blu-ray, along with Cleopatra Entertainment's China Salesman. And Dennis Seuling has reviewed Fredric Hobbs's Godmonster of Indian Flats on Blu-ray from AGFA and Something Weird Video, as well as 20th Century Fox Home Entertainment's Love, Simon on Blu-ray.
Now then... Prime Day was a little bit of a disaster yesterday, what with Amazon.com having all kind of outages. But the good news is that they're having a special sale today for Prime members on many great 4K titles. They have over 175 great titles for just $15 each today! Act quick if you want to take advantage via this link. (Doing so will help support our work here at The Bits and we appreciate it!) [Read on here...]
Wednesday, 16 October 2013 13:05
Thursday, 03 October 2013 15:40
Today's Oktoberfest review pits the good Dr. Jahnke against Kurt Neumann's 1958 version of The Fly, now available on Blu-ray from 20th Century Fox Home Entertainment. The take-away lesson: never play with unlicensed "disintegration/re-integration" machines. Gotta love Vincent Price!
In announcement news today, the big news is that Universal has officially set Fast & Furious 6 for Blu-ray and DVD release on 12/10. The Blu-ray will exclusively include an extended version of the film, the Take Control viewing mode featuring the director and cast, the 4-part Planes, Tanks and Automobiles documentary (includes The London Chase, Highway Heist: The Convoy Attack, The Antonov Takedown and Dom and Letty Race Again) and 3 additional featurettes (Gearhead's Delight, The FLIP Car and Hand-to-Hand Fury). In addition to this, both the Blu-ray and DVD will include deleted scenes, feature commentary with director Justin Lin, the On the Set with Vin featurette and the 4-part The Making of Fast & Furious 6 documentary (including The Fastest of Them All, Reuniting the Team, Letty's Return and The Mastermind and The Mole). [Read on here...]