Displaying items by tag: Punisher: War Zone 4K
All right, sorry for the lack of an update over the last couple of days. We've been very busy here at the site, working on reviews, preparing for some big upcoming reviews, and finishing a few more site upgrades. But the major reason is that there's a ton of breaking and evolving release news to cover, and getting to the bottom of it all—collating all the details, checking in with sources, confirming key pieces of release information—takes a huge amount of time. But I'm always up for a challenge.
Before we get to that, however, let's share those disc reviews we've been working on over the past few days...
First up, I've posted my thoughts on John Milius' Red Dawn (1984) from Shout! Factory and also Colin Trevorrow's Jurassic World: Dominion (2022) from Universal, both in 4K Ultra HD.
Tim has delivered a look at Joel Schumacher's Flatliners (1990) in 4K UHD from Arrow Video, as well as John Carpenter's Escape from New York (1981) in 4K from Scream Factory.
Dennis has reviewed a number of regular Blu-ray titles in the last few days, including Lon Chaney: Before the Thousand Faces – Volume 2 from Undercrank Productions, Josh and Benny Safdie's Daddy Longlegs (2009) from Criterion, and Jack Gold's The Tenth Man (1988) and Ken Hughes's The Trials of Oscar Wilde (1960) from Kino Lorber Studio Classics.
And finally, Stephen has delivered in-depth looks at Paul W.S. Anderson's Event Horizon (1997)—a Steelbook release that's getting hard to find here in the States—and Jeff Fowler's Sonic the Hedgehog 2 (2022) both in 4K Ultra HD from Paramount, along with Michael Findlay's Shriek of the Mutilated (1974) on Blu-ray from American Films via Vinegar Syndrome.
As always more disc reviews are on the way in the coming days. [Read on here...]
Tuesday, 17 July 2018 16:30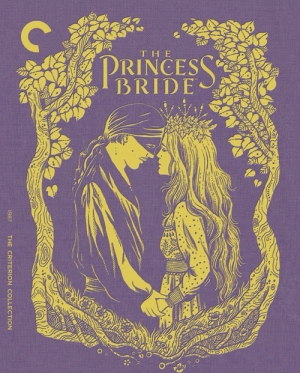 All right, today's post was meant to go live yesterday, but we had some server glitches and crashed that took us offline for a while. As such, we're playing catch up a little bit today. But we've expanded the post with today's news and reviews so. So here we go…
First up, Tim Salmons has turned in his thoughts on Vincent Ward's Vigil, now available in a new Special Edition Blu-ray from Arrow Video, as well as Scream Factory's In the Mouth of Madness: Collector's Edition. Also, David Steigman has taken a look at on Arrow's The Case of the Scorpion's Tale: Special Edition on Blu-ray, along with Cleopatra Entertainment's China Salesman. And Dennis Seuling has reviewed Fredric Hobbs's Godmonster of Indian Flats on Blu-ray from AGFA and Something Weird Video, as well as 20th Century Fox Home Entertainment's Love, Simon on Blu-ray.
Now then... Prime Day was a little bit of a disaster yesterday, what with Amazon.com having all kind of outages. But the good news is that they're having a special sale today for Prime members on many great 4K titles. They have over 175 great titles for just $15 each today! Act quick if you want to take advantage via this link. (Doing so will help support our work here at The Bits and we appreciate it!) [Read on here...]