Displaying items by tag: Les Miserables (2012)
All right, we've got a few things to share with you today here at The Digital Bits...
First, our own Russell Hammond has completed a major new update of our interactive Release Dates & Cover Artwork section, featuring all kinds of new Blu-ray, DVD, and 4K Ultra HD cover artwork, with Amazon.com pre-order links! All of the latest title announcements are included and we're going to be adding more every week to keep the section fully up to date. The section also now features an option to sort the displayed page results by format and even by Criterion titles! And as always, whenever you pre-order literally anything from Amazon after clicking through to them from one of our links, you're helping to support our work here at The Bits and we really appreciate it.
Also, before we get to new release news for this afternoon, today marks the 46th anniversary of the theatrical release of George Lucas' original Star Wars (1977). It's also the 43rd anniversary of Richard Marquand's Return of the Jedi (1983) and the 44th anniversary of Ridley Scott's Alien (1979). So to celebrate the occasion, we'd like to call your attention to a few of our own Michael Coate's History, Legacy & Showmanship retrospectives on these films here at The Bits:
A Force to be Reckoned With: Remembering "Star Wars" on its 40th Anniversary
Remembering "Return of the Jedi" on its 30th Anniversary
Celebrate the Love: Remembering "Return of the Jedi" on its 35th Anniversary
Still Screaming in Space: Remembering "Alien" on its 40th Anniversary
All of these are well worth your reading time and are filled with tremendous detail about the production and original theatrical release of these iconic films. [Read on here...]
Thursday, 16 March 2023 20:17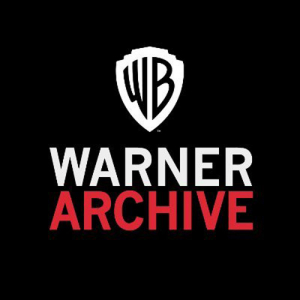 We've got another new disc review for you today, actually two of them in a way: Our own Tim Salmons has taken a look at Graham Annable and Anthony Stacchi's The BoxTrolls in 4K Ultra HD from Laika via Shout! Factory—both the regular Amaray version as well as the Steelbook packaging.
In announcement news today, our friend George Feltenstein has just revealed (via Tim Millard's excellent The Extras podcast) the Warner Archive Collection's planned April slate of Blu-ray titles, which will officially include Safe in Hell (1931) mastered from a 4K scan and restoration of a rare and newly-discovered 35 mm print, along with One Way Passage (1932), The Strawberry Blonde (1941), and Storm Warning (1951) each mastered from new 4K scans of the original camera negatives, and A Lion in the Streets (1953) mastered from a new 4K restoration of the original three-strip Technicolor camera negatives. All of these titles are due to street toward the end of the month (dates TBA).
The Warner Archive has apparently been working with The Film Foundation on these titles. Also revealed to be coming at some point this year to Blu-ray is The Roaring Twenties (1939). Again, street date is TBA. [Read on here...]