Displaying items by tag: Forever Amber
Thursday, 30 November 2017 20:08
Evening, folks. Sorry our posts here at The Bits have been a little uneven this week. We had a lost in the family here unfortunately that's put a little damper on the holiday season and has made it a little difficult getting work done. However, we have been continuing to work on new discs reviews for you guys.
Since Monday, we've posted my reviews of Warner's Harry Potter and the Prisoner of Azkaban and Harry Potter and the Goblet of Fire in 4K Ultra HD (which means we have now reviewed all 8 films in 4K here at The Bits), along with a joint review (by Tim and I) of Peter Jackson's King Kong: Ultimate Edition in 4K from Universal, and also Tim's thoughts on the Misery: Collector's Edition from Scream Factory, the Blood Feast: Special Edition from Arrow Video, and Spotlight on a Murderer from Arrow Academy, all in regular Blu-ray. Tim has more Blu-ray reviews to come (including a look at CBS and Showtime's new Twin Peaks: A Limited Event Series), and I'm working on reviews of Atomic Blonde and Westworld in 4K, as well as the Speed Racer: Collector's Edition box set from FUNimation, more of GKids's Studio Ghibli titles, and other titles. So watch for those in the days ahead. [Read on here…]
Tuesday, 19 September 2017 16:48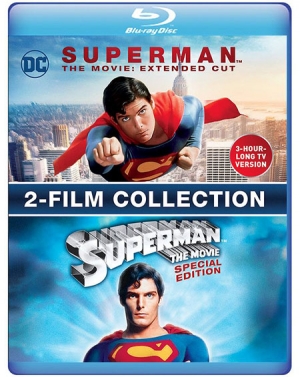 Let's start today with Sony Pictures Home Entertainment, which has just officially set The Dark Tower for release on Blu-ray, DVD, and 4K Ultra HD on 10/31, with the Digital HD release due on 10/17. Extras on the Blu-ray versions will include deleted scenes, a blooper reel, A Look Through the Keyhole, and 5 behind-the-scenes featurettes (including Last Time Around, The World Has Moved On…, The Man in Black, The Gunslinger in Action, and Stephen King Inspirations). We've updated our new 4K Ultra HD Release List here at The Bits accordingly.
Note that Sony will also release Preacher: Season Two on Blu-ray and DVD on 11/14. [Read on here…]