Displaying items by tag: The Mortal Instruments: City of Bones
Wednesday, 13 November 2013 13:33
Morning, folks. We've had pretty strong response to our column from yesterday about out-of-control retail Blu-ray exclusives. Seems like a lot of you are irritated by this trend as taken to its recent extreme.
Meanwhile, we've got some new announcement and release news for you today…
The big news is that Universal has set Riddick for release on Blu-ray/DVD Combo on 1/14. The digital release will happen on 12/17. The BD will include an unrated director's cut version of the film. Extras will include 6 featurettes (Riddick: Blindsided, Meet the Mercs, Vin's Riddick, The World of Riddick, Riddickian Tech and The Twohy Touch). There will also be a new Riddick: Complete Collection on Blu-ray that same day that includes Pitch Black, The Chronicles of Riddick, Dark Fury and Riddick in one package. [Read on here…]
Monday, 14 October 2013 15:16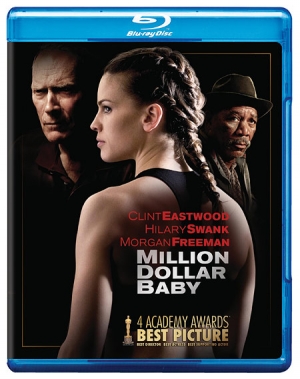 Quick heads-up: Until 3 PM (Pacific) we're running an Oktoberfest giveaway over on The Digital Bits Facebook page, giving each of you the chance to win a copy of Scream Factory's Prince of Darkness: Collector's Edition on Blu-ray! Get your entries in quick.
Meanwhile, here at The Bits today, we're kicking off Week 3 of the Hell Plaza Oktoberfest with Dr. Jahnke's review of The Awful Dr. Orlof, now available on Blu-ray from Kino!
Also today, our own Todd Doogan has checked in with a review of Guillermo del Toro's 1993 horror film Cronos, available on Blu-ray Disc from Criterion! It's a darned good film, well worth your time, and the review is appropriate given that del Toro's latest film, Pacific Rim (read our review here), arrives in stores tomorrow on Blu-ray and DVD from Warner Home Video. Enjoy! [Read on here...]