Displaying items by tag: Coal Miner's Daughter
Saturday, 09 January 2021 14:18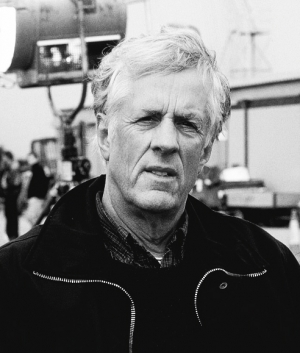 [Editor's Note: This interview was originally posted on The Digital Bits on 9/17/02, coinciding with the Columbia TriStar Home Video DVD release of Enough and Enigma. We would like to dedicate it to the memory of Michael Apted.]
There are some directors who find a genre they're particularly comfortable with or adept at and make an entire career out of it. Think Wes Craven with horror movies or the Farrelly brothers in comedy. Michael Apted is not one of these directors. Apted is a jumper, having tackled everything from courtroom dramas to comedy to rock and roll. When you look at his filmography, the phrase you are most likely to repeat over and over is, "He directed that, too?"
Apted began his career as a researcher and director for British television. In the 1970's, he crossed over to theatrical films with movies like Stardust, a terrific, criminally underrated movie that traces the rise and fall of a rock group (note to the studios: Stardust needs to be released on DVD and the sooner the better). His major American breakthrough came in 1980 with Coal Miner's Daughter, for which Sissy Spacek won the Oscar as Best Actress. Since that time, Apted has worked with some of the best actors in recent memory, including Sigourney Weaver (also Oscar nominated for her work in Apted's Gorillas in the Mist), Jodie Foster (Nell), Val Kilmer (Thunderheart), and Gene Hackman (Class Action and Extreme Measures). Oh yeah, he also helmed one of the most recent adventures of some guy named James Bond (The World is Not Enough). [Read on here...]
Thursday, 14 November 2013 11:53
All right, we promised you some reviews and we've got a couple for you this morning. Plus there's some very exciting release news. More on that in a minute.
First, I've turned in my thoughts on Twilight Time's Oliver!, a nice Blu-ray upgrade of the classic musical. It sports a fine transfer, nearly all of the previous DVD extras and new content as well. Just 3,000 copies are available – see the review for details.
Also, I've finished a review of CBS' forthcoming Star Trek: The Next Generation – Season Five on Blu-ray, which features 26 more episodes, all of the previous DVD extras (including the Best Buy bonus featurettes) and abundant new material too, including 4 audio commentaries, deleted scenes and a gag reel in HD and over 90 minutes of great new documentary content from our friends Roger Lay, Jr. and Robert Meyer Burnett. Don't miss it. [Read on here…]
Wednesday, 13 November 2013 13:33
Morning, folks. We've had pretty strong response to our column from yesterday about out-of-control retail Blu-ray exclusives. Seems like a lot of you are irritated by this trend as taken to its recent extreme.
Meanwhile, we've got some new announcement and release news for you today…
The big news is that Universal has set Riddick for release on Blu-ray/DVD Combo on 1/14. The digital release will happen on 12/17. The BD will include an unrated director's cut version of the film. Extras will include 6 featurettes (Riddick: Blindsided, Meet the Mercs, Vin's Riddick, The World of Riddick, Riddickian Tech and The Twohy Touch). There will also be a new Riddick: Complete Collection on Blu-ray that same day that includes Pitch Black, The Chronicles of Riddick, Dark Fury and Riddick in one package. [Read on here…]