Displaying items by tag: City Slickers II: The Legend of Curley's Gold BD
There's not a lot of release news to report today, given the President's Day holiday here in the States, so we're spending our time working on those new disc reviews.
But we do have a couple quick items to report for you...
First, Paramount is now expected to release both George Cukor's My Fair Lady (1964) and J.J. Abrams' Super 8 (2011) on 4K Ultra HD on 5/25. We have cover artwork for My Fair Lady which you can see at left. Meanwhile, both titles have just been added to Amazon.com. They aren't yet available for pre-order, but we expect that to change shortly. For now, you can find My Fair Lady linked here and Super 8 here. We expect the official announcement to happen in the next couple of days, so be sure to stay tuned. [Read on here...]
Monday, 08 February 2021 15:29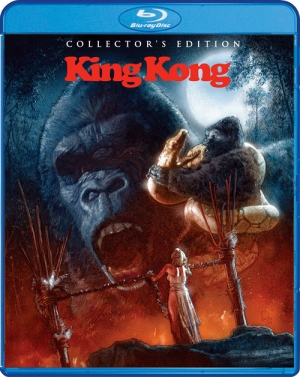 We're starting today with a pair of new Blu-ray Disc reviews here at The Bits, including...
My own look at Ric Roman Waugh's Greenland on Blu-ray, a great new disaster epic starring Gerard Butler from Universal and STX Films which should really be released on physical 4K Ultra HD.
And Dennis' look at The Court Jester (1955), new on Paramount Presents Blu-ray from our friends at Paramount Pictures Home Entertainment.
Now then... the big news today is that Shout! Factory and Scream have announced a great slate of catalog Blu-ray titles for release in May, including a King Kong (1976): Collector's Edition, The Final Stand (2020), The Legend of Hei (with GKids), and All About the Benjamins: Shout Select on 5/11, Wildcats: Shout Select, The Nest, He Knows You're Alone, and Eyes of a Stranger on 5/18, and The Hand, Explorers: Collector's Edition – Shout Select, and City Slickers II: The Legend of Curley's Gold: Shout Select on 5/25. [Read on here...]