Displaying items by tag: Frederick I Ordway III
Monday, 02 April 2018 14:30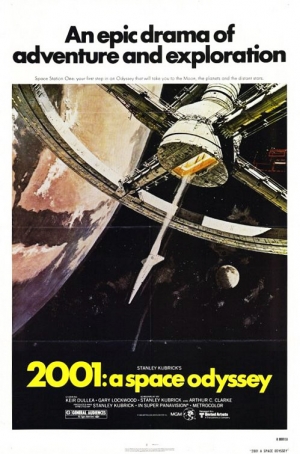 "2001 is Kubrick's crowning achievement. It's the movie that launched him into 'superstar' status that placed him alongside the likes of Welles, Bergman, Fellini, Kurosawa, Hitchcock, Ford..." — film historian and author Raymond Benson
The Digital Bits and History, Legacy & Showmanship are pleased to present this retrospective commemorating the golden anniversary of the release of 2001: A Space Odyssey, Stanley Kubrick's acclaimed science-fiction adventure starring Keir Dullea and Gary Lockwood.
Featuring groundbreaking visual effects and memorable usage of classical music (and decades of analysis), 2001 premiered 50 years ago this week, and for the occasion The Bits features a compilation of statistics and box office data that places the movie's performance in context; passages from vintage film reviews; and a reference/historical listing of the movie's limited-market 70-millimeter and roadshow engagements. [Read on here...]
Wednesday, 28 September 2016 20:32
I decided that I wanted to do something a little different with today's My Two Cents column on The Digital Bits, so I thought I'd review a few new and/or recent books that may be of interest to cinephiles, especially those of you who are fans of Stanley Kubrick's legendary 2001: A Space Odyssey.
As many of you would agree, I'm sure, 2001 is a landmark of filmed science fiction. Based loosely on a short story by visionary author Arthur C. Clarke, it depicts an AI-guided and manned journey through space, first to the Moon and then out to Jupiter, in response to the discovery of an alien artifact on the Moon's surface, apparently having been buried there millions of years ago.
Not only was Kubrick's film notable for its realistic depiction of the Moon's surface fully a year before NASA's Apollo astronauts actually landed there, it's been lauded ever since for its realistic approach to depicting future spaceflight technology. Indeed, some of those who contributed designs to the project were actually involved in the space program. [Read on here…]