Displaying items by tag: Only Those Who Risk by Bill Hunt
Friday, 11 January 2019 18:02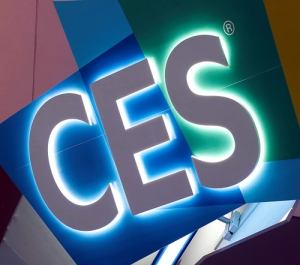 So… this is going to be an interesting post for you longtime Bits readers. It's been interesting for me to compose, certainly, writing it as I do from the perspective of someone who's covered the home video industry now for more than twenty years (and followed it since the 1980s). I hope it will be at least thought-provoking to you all. But I'll get to the meat of it in a moment.
First, let me take care of a bit of routine business: We've posted (in the last 24 hours) no less than seven new Blu-ray, DVD, and 4K Ultra HD reviews, beginning with my own in-depth look at Damien Chazelle's First Man in 4K, a film which I believe is a masterpiece and one that will come to be regarded as such with time.
Also newly posted here are Tim's thoughts on one of my favorite François Truffaut films, Jules and Jim, as released on Blu-ray from Criterion, along with Tony Williams' Next of Kin from Umbrella Entertainment. You'll find too Dennis Seuling's take on Drew Goddard's Bad Times at the El Royale on Blu-ray from Fox and the documentary Tea with the Dames on DVD from MPI. Finally, we have David's take on Anne of the Thousand Days from Twilight Time and Godard Mon Amour from Cohen Media, both on Blu-ray. All of these films are worth a look and we hope you enjoy them. [Read on here...]
Tuesday, 08 January 2019 14:22
All right, we're back finally. We were sort of back last week, but a combination of server work and various houseguests kept me from really diving back into things here at The Bits, though Tim and the crew have been active in posting reviews. I've also been up to something very exciting over the last few months, which I'll talk more about in a minute.
We have a trio of recent Blu-ray reviews for you to check out today, including Tim's look at Cutting Class from Vinegar Syndrome, Dennis' review of Not Without My Daughter from MVD, and David's look at Topper Takes a Trip from VCI.
And I am about to embark on an in-depth review of Damien Chazelle's recent Neil Armstrong biopic First Man, which was one of my favorite films of 2018. I've gotten my hands on the 4K Ultra HD from Universal and it's tremendous. So watch for that review later today or first thing in the morning. [Read on here...]