Then I'm coming back down on Saturday night to attend the theatrical premiere screening of my friend Alec Peters' Star Trek: Axanar short film, directed by Christian Gossett (of The Red Star fame) and edited by Robert Meyer Burnett. I've seen the full 20-minute edit in progress and it's pretty damn impressive. Here's the trailer once more and here's a link to the film's official website with details about the screening event...
Just so you know, we may very well return with a new Bits panel next year. We'll certainly let you know.
In announcement news today, Disney has set Million Dollar Arm for Blu-ray and DVD release on 10/7, along with The Sleeping Beauty: Diamond Edition (TBA for sometime in October as well). Million Dollar Arm will include an alternate ending, deleted scenes, outtakes and more.
Universal has set Defiance: Season Two for Blu-ray release on 9/23, with Grimm: Season Three coming on 9/16. Universal has also set the comedy Neighbors for Blu-ray Combo release on 9/23.
Lionsgate will release Locke, starring Tom Hardy, on Blu-ray and DVD on 8/12.
Twilight Time has announced their August 12 catalog Blu-ray release slate, which will include The Buddy Holly Story, Follow That Dream, Man Hunt, 2 by Ken Loach: Riff-Raff and Raining Stones, and The Secret of Santa Vittoria. Pre-orders will open on Wednesday, July 23rd at 1 PM Pacific at Screen Archives Entertainment. Extras are as follows: The Buddy Holly Story (isolated score, audio commentary with director Steve Rash and star Gary Busey, the trailer), Follow That Dream (isolated score, trailer), Man Hunt (isolated score, commentary by author Patrick McGilligan, and the trailer), 2 by Ken Loach: Riff-Raff and Raining Stones (isolated score and music and effects track) and The Secret of Santa Vittoria (isolated score and the trailer). You can see some of the cover artwork below.
Kino Lorber has announced more catalog film Blu-ray releases in their new Studio Classics line up, including Taras Bulba, Elmer Gantry, The Young Savages, and Run Silent Run Deep (all 9/23), Billion Dollar Brain, Topkapi, Mulholland Falls, and True Confessions (all 10/7), Married to the Mob and The Last Embrace (both 10/14), and The Long Goodbye (November).
We've now gotten word that Fox and HTV Illuminate have now completely finished the HD remastering of The X-Files TV series, but there's no word on whether or not there will be a Blu-ray release and when it might happen. It's more likely you'll see it available for digital streaming and syndication first, barring some surprise announcement at Comic-Con.
Speaking of Fox and Comic-Con, it's more likely you'll hear about their plans for James Cameron's True Lies and The Abyss on Blu-ray at the Con. As we've reported before, both films have been in the works for Blu-ray and celebrate major anniversaries this year. Fingers crossed.
Meanwhile, PBS Direct has set The Almighty Johnsons: Season 1 – Unedited Version for Blu-ray and DVD release on 10/7.
Image Entertainment is issuing a new Blu-ray/DVD Combo of Short Circuit on 10/7 as well.
And Shout! Factory is releasing the animated Jack and the Cuckoo-Clock Heart on Blu-ray on 10/7.
Here's a look at the Blu-ray cover artwork for Locke, Million Dollar Arm, the Sleeping Beauty: Diamond Edition, Betty Boop: The Essential Collection – Volume 4 (due 9/30), and those Twilight Time titles (unfortunately, Locke is the only title with current pre-order link on Amazon.com)…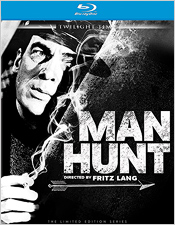 Stay tuned…
- Bill Hunt