Friday, 15 March 2019 13:14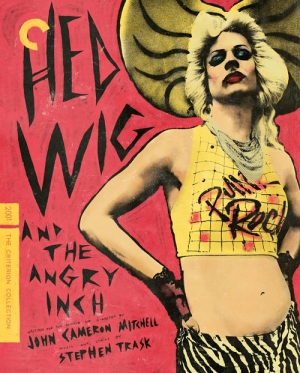 Boy, we've got a nice little bit of news for you all today...
Just a few days ago, I raved about the experience of seeing Sergei Bondarchuk's War and Peace on the big screen. (You can read my thoughts on the experience here.) Well now, Criterion has just officially announced that it will highlight their June Blu-ray and DVD release slate!
The complete wave of titles includes a BD upgrade of A Film Trilogy by Ingmar Bergman (Through a Glass Darkly, Winter Light, and The Silence – Cat #209-211 – Blu-ray and DVD) on 6/4, George Stevens' Swing Time (Cat #979 – Blu-ray and DVD) on 6/11, Bruno Dumont's L'humanité (Cat #981 – Blu-ray and DVD) and La vie de Jésus (Cat #980 – Blu-ray and DVD) on 6/18, John Cameron Mitchell punk musical Hedwig and the Angry Inch (Cat #982 – Blu-ray and DVD) and – yes – Sergei Bondarchuk's War and Peace (Cat #983 – Blu-ray and DVD) on 6/25! [Read on here...]