Monday, 14 October 2013 13:16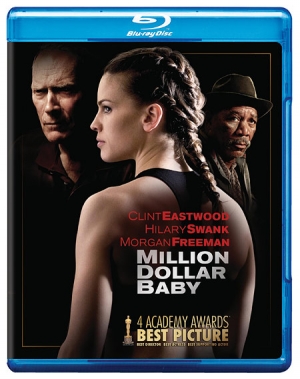 Quick heads-up: Until 3 PM (Pacific) we're running an Oktoberfest giveaway over on The Digital Bits Facebook page, giving each of you the chance to win a copy of Scream Factory's Prince of Darkness: Collector's Edition on Blu-ray! Get your entries in quick.
Meanwhile, here at The Bits today, we're kicking off Week 3 of the Hell Plaza Oktoberfest with Dr. Jahnke's review of The Awful Dr. Orlof, now available on Blu-ray from Kino!
Also today, our own Todd Doogan has checked in with a review of Guillermo del Toro's 1993 horror film Cronos, available on Blu-ray Disc from Criterion! It's a darned good film, well worth your time, and the review is appropriate given that del Toro's latest film, Pacific Rim (read our review here), arrives in stores tomorrow on Blu-ray and DVD from Warner Home Video. Enjoy! [Read on here...]
Friday, 30 August 2013 13:55
Quick important note: Because of all the extra traffic this week, we're going to be upgrading our server this evening to be able to handle these kinds of traffic spikes more easily. We may be down for a couple hours later tonight but we should be back up by tomorrow morning better than ever. Certainly by Monday, Scotty tells us that the warp core should be purring like a kitten again. So thanks for your patience and know that things will be much better soon.
Now then, there's big release news today…
Our friends at Kino Lorber have announced their November Blu-ray and DVD release slate and there are some real gems, including a Nosferatu: 2-Disc Deluxe Remastered Edition (DVD & Blu-ray) and a Russian Ark: Anniversary Edition (Blu-ray and DVD) on 11/19! F.W. Murnau's Nosferatu will include two versions of the 1922 classic, the original German Intertitles (with optional English subs) or English Intertitles, Hans Erdmann's original 1922 score in 5.1 Surround or 2.0 Stereo, the 53-minute The Language of Shadows documentary chronicling Murnau's early career, clips and highlights from other Murnau films and a photo gallery. Features on Russian Ark are still TBA. [Read on here…]
Friday, 09 August 2013 11:30
All right, in case you missed it when we posted it late yesterday, please check out our Virtual Tour of Bob's Basement! Our dear friends Bob and Kathy Burns are the "keepers of Hollywood's attic" and they've cared for and preserved a treasure trove of film props and movie artifacts over the years, including the original 1933 King Kong stop-motion armature, the classic Time Machine and so many more cool items it's impossible to list them all here. But we photographed a bunch of these amazing treasures and with Bob and Kathy's permission we've created a gallery of 150 of the best photos so that you can all share in the experience of a typical visit to Bob's Basement. Bob e-mailed this morning to say he's thrilled with how it came out: "This is wonderful as now so many folks can see the collection." So we really hope you all take the time to check it out and enjoy it.
Also here at The Bits today, we've got another Blu-ray review for you – my own thoughts on Fox's recent Von Ryan's Express, an old favorite WWII film from 1965. It's a fine film but… well, best to read the review. Do check it out.
Now for some announcement news… […]