Displaying items by tag: GI Joe: Retaliation 4K
We've got just another quick news update here today, as I'm diving into some long overdue work on new disc reviews...
Speaking of which, Tim has shared his thoughts on Augusto Caminito and Klaus Kinski's Nosferatu in Venice (1988) as recently released on Blu-ray by Severin Films. You'll find that here.
In announcement news today, Warner Bros. Home Entertainment and HBO have just set His Dark Materials: The Complete Second Season for release on Blu-ray and DVD on 6/29. The season is already available for streaming viewing on HBO Max. In addition to all 7 episodes, extras will include 11 behind-the-scenes featurettes (Noble Rogue: The Legend of Lee Scoresby (exclusive to Blu-ray and DVD), Exploring His Dark Materials: Panserbjørne, Exploring His Dark Materials: Daemons, Exploring His Dark Materials: Portals & The Multiverse, Exploring His Dark Materials: Witches, His Dark Materials: Bringing Daemons and Bears to Life, His Dark Materials: Exploring Cittàgazze, His Dark Materials: Worlds Collide, The Powerful Mrs. Coulter, Lyra, and The Subtle Knife). [Read on here...]
Friday, 18 May 2018 15:53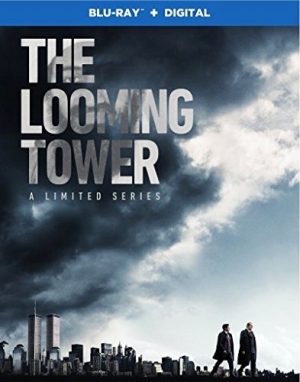 All right, Universal and Sony have been slow to send us Fury, The Patriot, and the Jurassic Park Collection for review on 4K here at The Bits. We expected them earlier this week and now it looks like we may not get our hands on them until sometime tonight or over the weekend. Rest assured, we'll get them reviewed as soon as possible when we finally see them.
Fortunately, however, 20th Century Fox Home Entertainment has sent us Red Sparrow in 4K Ultra HD, and now Paramount has kindly delivered Alex Garland's Annihilation on UHD, so we're diving into those now. We'll get reviews of those posted as soon as we're able, so keep checking back here (and on our social media pages) over the weekend.
Meanwhile, in announcement news today, Warner Bros. Home Entertainment has set the Hulu original drama series The Looming Tower for release on Blu-ray on 9/18, featuring all 10 episodes along with 4 featurettes (Across Three Continents: Creating The Looming Tower, Ali Soufan: In His Own Words, The Looming Tower: Divided We Fail, and The Complexities of Character), as well as audio commentaries on the first and last episodes. [Read on here...]
Thursday, 26 April 2018 19:53
All right… before we get started today, we've posted a whole bunch of new disc reviews in the last two days, including my own takes on Steven Spielberg's Saving Private Ryan and The Post, Guillermo del Toro's The Shape of Water, and Randal Kleiser's Grease: 40th Anniversary Edition all in 4K Ultra HD from Paramount and/or 20th Century Fox. All are worth your time, but let me tell you… Saving Private Ryan is a revelation, an absolutely reference-quality A/V experience on this format. It's really something. All of these titles are currently available except for Ryan, which streets on 5/8.
Meanwhile, Tim has checked in with reviews of Shout! Factory's Doctor Detroit, Scream Factory's Prince of Darkness: Collector's Edition (both regular and the new Steelbook edition), Epic/Dread Central's Terrifier, Fox's Legion: The Complete First Season, and Arrow's Killer Klowns from Outer Space, all of them on Blu-ray Disc. Do give them a look! [Read on here...]