Displaying items by tag: Cowboy Bebop
Monday, 28 July 2014 16:12
Okay… we've got a good bit of ground to cover for you guys today as the dust begins to settle from another Comic-Con, so let's get right to it.
First let's talk about the titles that were officially announced at (or around) the show, and then we'll get to the latest rumors and other news on those that weren't. We'll start with Batman… [Read on here…]
Sunday, 11 August 2013 15:13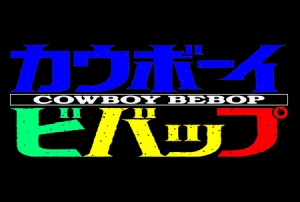 We've got a quick Sunday post for you with a bit of breaking release news...
As expected FUNimation officially announced at the Otakon convention yesterday that they're going to release Shinichiro Watanabe's landmark sci-fi anime series Cowboy Bebop on Blu-ray and digital (via Daisuki) in 2014. There's no other details available yet other than "coming in 2014" but no matter – we can't wait to see it. Meanwhile, here's the official trailer (below). Be sure to watch in 720p. Sure looks good in HD! 3... 2... 1... Let's jam! [...]
Friday, 09 August 2013 13:30
All right, in case you missed it when we posted it late yesterday, please check out our Virtual Tour of Bob's Basement! Our dear friends Bob and Kathy Burns are the "keepers of Hollywood's attic" and they've cared for and preserved a treasure trove of film props and movie artifacts over the years, including the original 1933 King Kong stop-motion armature, the classic Time Machine and so many more cool items it's impossible to list them all here. But we photographed a bunch of these amazing treasures and with Bob and Kathy's permission we've created a gallery of 150 of the best photos so that you can all share in the experience of a typical visit to Bob's Basement. Bob e-mailed this morning to say he's thrilled with how it came out: "This is wonderful as now so many folks can see the collection." So we really hope you all take the time to check it out and enjoy it.
Also here at The Bits today, we've got another Blu-ray review for you – my own thoughts on Fox's recent Von Ryan's Express, an old favorite WWII film from 1965. It's a fine film but… well, best to read the review. Do check it out.
Now for some announcement news… […]